Back in 2015, I started working buying up assets and setting myself up to live stream while coding. I wasn't sure at the time how much time I wanted to dedicate to talking with other devs, pairing, doing exercises/katas, working on OSS, and writing real code. I just figured it would be cool to do some streaming and interact with the developer community while writing code. A few people had actually been asking me to, so I decided I would do it.
When I started out, I was choosing where I wanted to stream. I figured YouTube and Twitch made the most sense, so I set up a DevChatter YouTube and a DevChatter Twitch. Subscribe on YouTube and follow on Twitch to see my streams and videos!
I also picked up the domain name, because it was available. It had that balance of discussion and coding in the name. I like it. We're not supposed to be me just talking at people, and that balance will shift as we grow. My Twitch channel is growing already. I'm getting new people joining and following with each stream.
What I set up for DevChatter
I mentioned creating some accounts and picking up a domain name I'm not using yet. I also had a basic logo designed for DevChatter, and am now using that for the Twitch account.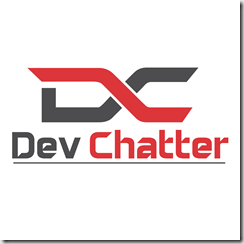 I also set up an account and got some custom music created and licensed it for use on the stream. If you show up to the beginning of the stream, you'll get to listen to the music. Rather than using it as background music, I've got it playing before the stream starts. Lucky for me, I have done some Twitch streaming of games in the past, so I knew how to get OBS set up for the stream. We're set up with a GitHub account I created years ago as well.
What I'm doing on DevChatter
So far on DevChatter, I've had a few streams doing programming exercises. The code has been C# so far, but I don't intend to always do C# on stream. We've done some of our C# exercises in .NET and some in .NET Core.
Programming Exercises on Stream so far:
Yesterday, I did a stream where we started an open source project that is intended to become a Twitch chat bot. We may look at putting it on Azure (or elsewhere?) or keeping it as a local program. I've not decided yet, but we worked on some basic code today. We didn't yet connect to Twitch, but I mostly wanted to get the framework, structure, and code set up first. The DevChatter Bot source is on the DevChatter GitHub account.
What I plan to do on DevChatter
I want to keep doing programming exercises and katas on stream, and I'm hoping to get more involvement from all of you. I also want to continue on our (and others') open source projects; I think there's a great deal we can learn while helping build the community. In addition, I want to bring guests on to pair program with. I'd actually started talking with potential guests a couple of years ago, but will obviously need to restart those conversations. I think we could do community discussions where we write code as we talk about things. We'll see how it goes.
Is there someone you want me to pair program with? Let me know using whatever means you feel like for contacting me.
Why I didn't start this two years ago
There are a couple of reasons why I didn't start DevChatter a couple of years ago as I intended to.
DevIQ
The first of those reasons is that I talked with some other people who convinced me to redirect my attention elsewhere. As such, I've been working on DevIQ for some of that time. We're building a really cool online educational program at DevIQ. If you haven't checked it out, you really should. We're working with new authors and preparing for new content now. We have plans for what we want on DevIQ and have been building some cool interactivity that both our students and authors will love. Check it out!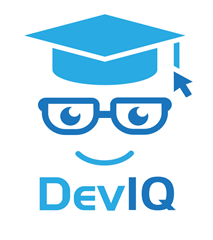 The Smallest Hurdle Ever
The other reason why I didn't start years ago is a funny one. I really wasn't sure how to classify my streams on Twitch. I don't know if "Creative" existed as a game at the time and I didn't notice it. I didn't want it to be IRL, and there weren't any specific to programming. I am currently streaming it as "Creative" on Twitch. Sometimes it's the little things that get in the way.