You are correct. I don't usually do recruiting posts on my blog, however, I am guessing that my blog readers are people who might be interested in working with me. I joined Clear Measure a couple of months ago, which is a company started by Jeffrey Palermo and Mark Stavrou. Primarily based in Austin, we are starting to build a pocket of developers in Northeast Ohio. Our team up here is currently remote, but we are hoping to get enough people to merit some suburban office space for our team.
Let me know if you're in the Northeast Ohio area and want to play buzzword bingo with this card: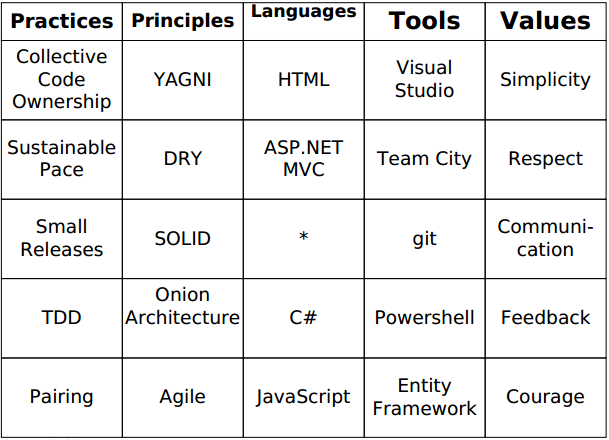 We all love buzzword bingo! Right? right?
You can always check here for Clear Measure's current openings. Even when we don't have a listed position open, contact me anyway, because I firmly believe that a company should always be hiring. The best people don't come along every day. That's how I ended up working with Todd Ropog and Kevin Kuebler years ago. They were the right people to join NimblePros.